Teclib' has released two new versions of the plugin "More report": one for GLPi 0.84 and one for GLPi 0.85.
They are available on the Teclib' forge at the following link: https://github.com/TECLIB/mreporting/releases
As part of the development of these new versions, we wanted to thank our Contributors:
– The INRA allowed us to reuse and generalize their reports dedicated to the inventory
– The Conseil Général de la Charente provided the funding for the 0.85 plugin porting
Furthermore, the company Infotel, provided a patch that stabilized the sending of reports by e-mail.
Here are the new features in the version:
A user dashboard:
Now, you can add to your GLPi home page and on a dedicated dashboard, all or parts of the available reports. Each GLPi user has access to his personalized dashboard.

Advanced filters:
In addition to the existing dates filters, new selection filters have been added to the report forms. These filters are now registered within the session and you will keep your settings until new modifications or a report reset.

Profiles redesign:
You can now set up the visualization or not, for each report, thanks to your user profiles. By default, only the super-admin will have access.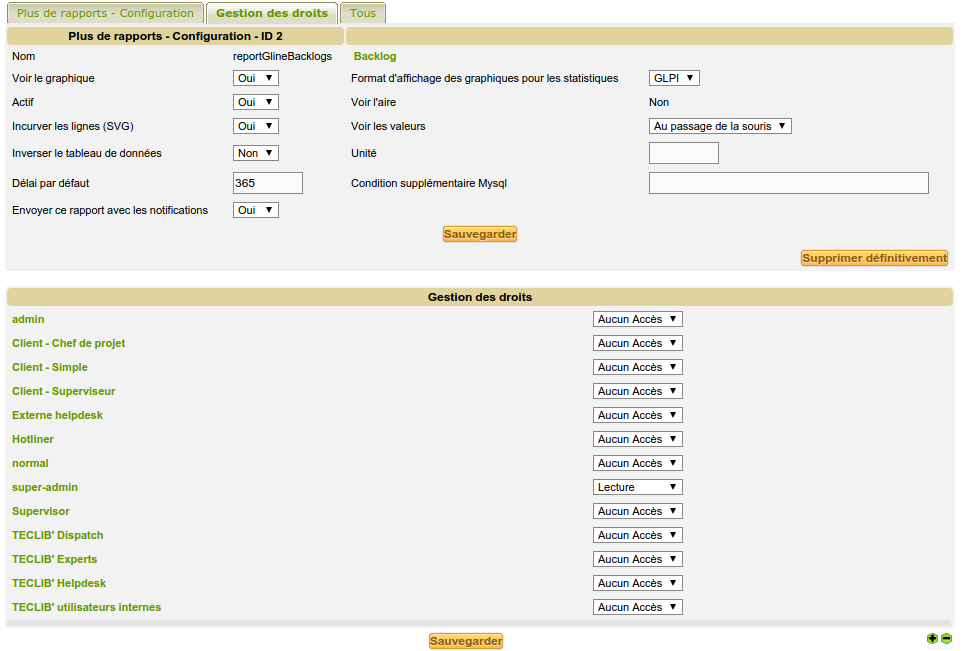 New "Helpdesk" and "Inventory" reports: