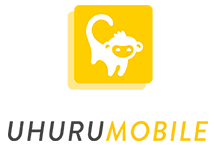 What is Uhuru Mobile?
Uhuru Mobile is a secure and controlled operating system that protects your Android-based Smartphones and Tablets, from any malware and vulnerability exploits.
Built on a set of functionalities, such as: data encryption and multi-level device protection against physical and logical attacks.
Uhuru Mobile is a fully-controllable system; a comprehensive solution that centralizes the terminal fleet management via a web-based console (MDM).
Uhuru Mobile gives you access to a market of certified apps ready to be installed on your equipments. You can also add new apps to the market but the latter will undergo a validation and certification process before integration, to enforce security policy.
The whole solution can also be provided to OEM Partners.