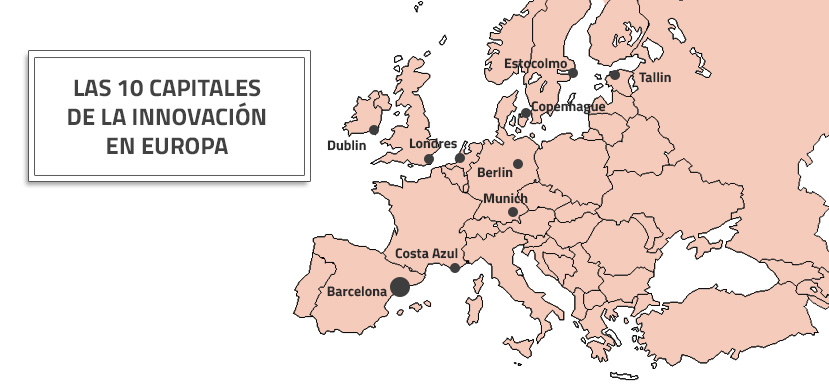 The Spanish Newspaper La Vanguardia, has recently published an article about Barcelona and the region of Catalonia, in the sector of innovation.
Barcelona is a dynamic driving force in the field of new digital technologies and scientific output. The latest report of the Consulting Agency Science/Business in Brussels, ranks it amongst the capitals of innovation in Europe.
Indeed, according to the Ten Tech Hubs report, Barcelona is the 4th best city in Europe for scientific output.
This is mainly explained by the connexions made possible between the key players in the development of technologies such as, entrepreneurs, creators, researchers. Barcelona is a dynamic, young and cosmopolitan city where this interaction allows the emergence of many ideas and projects.
The Mobile World Congress, organised in Barcelona since 2011 and at least until 2023, is a clear evidence.
In addition to being a city that promote the knowledge economy and the scientific deployment, the quality of life is pleasant and the costs remain very moderate in comparison with other innovative capitals. The city is easily accessible by public transportation and its airport, close to the centre, is connected to the rest of Europe.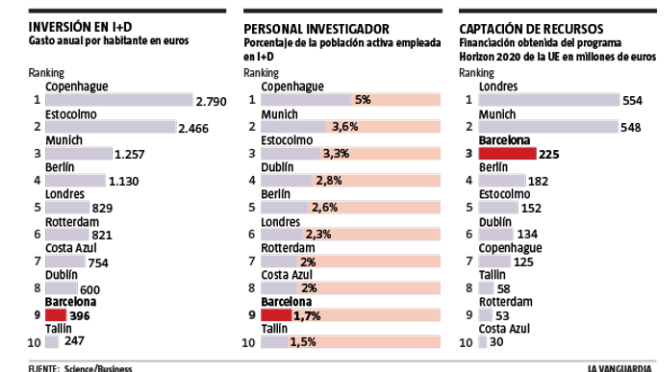 For more information : consult the La Vanguardia article.