At Teclib', we believe that in life, it's important to chase your personal dreams. This helps you grow as a person, feel satisfied, and discover more about yourself. One of our employees at Teclib', Christian, had a dream: he wanted to participate in the Embrunman race.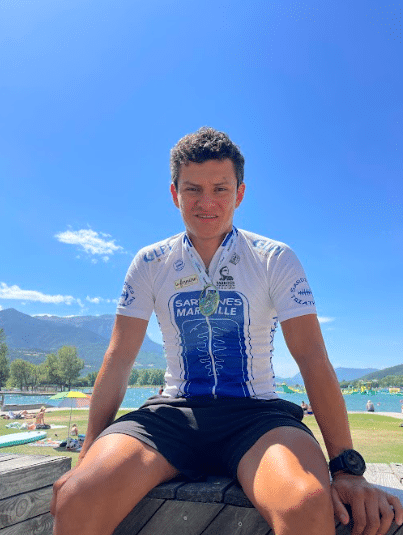 On the 16th of August 2023 Christian completed the race, and we are really happy for him. After crossing the finish line and spending time with his friends and family, Christian shared his experience with us:
"I want to tell you about the race – it was the happiest moment of my life so far!
The stress started as soon as the signal went off for us to start swimming. I had to swim in the dark, without light, so I followed others until the sun came up. When I got out of the water, my time was 1 hour and 10 minutes – which was great! That was my goal – to swim fast and efficiently. I achieved it!
Getting ready for the biking part, I realized it was going to be a very long day, at least 7 hours and 30 minutes of cycling before the marathon. I cycled for 8 hours with a 30-minute delay. I decided to be careful on the downhill parts to avoid accidents like the one I had three weeks ago. On the uphill sections, I kept my energy steady at 200 watts and managed the Izoard pass.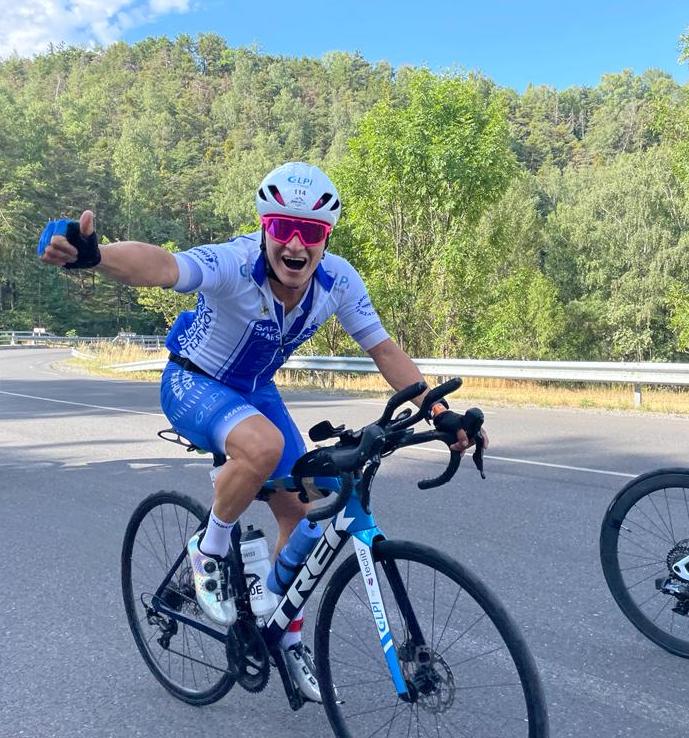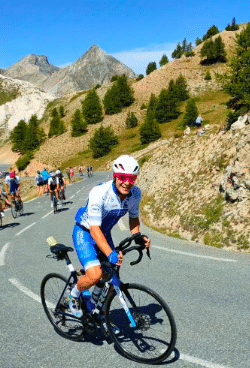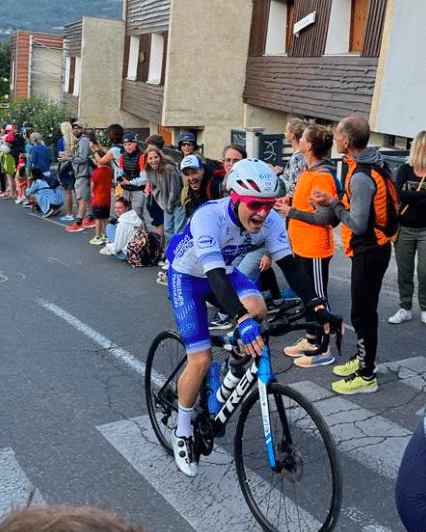 Around kilometer 140, I had doubts, but my coach encouraged me. He said I was behind by 20 minutes, but I was strong where others were not, especially in the marathon. EmbrunMan is tough mentally, but I could do it. I knew it was going to be hard, and I signed up for it, so I kept going.
Finishing the bike part was great, but the moment I looked forward to the most was the marathon. My coach gave me a strategy: run at 5 minutes and 10 seconds per kilometer for the first 14 kilometers, then at 5 minutes and 25 seconds per kilometer for the next 14 kilometers, and then just do my best for the last 14 kilometers.
I followed his advice, sometimes even running faster than I expected. I kept my energy in check and maintained a steady pace. Gradually, I caught up with those who were ahead of me. I felt like I was floating, even though I was tired and dehydrated.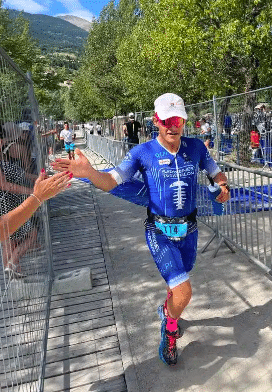 The last 14 kilometers felt never-ending, and I thought I might collapse. I saved my last energy gel until I felt like I was losing control at kilometer 39. Taking it gave me the strength to cross the finish line. I saw my Colombian flag held by a fellow athlete, and I proudly finished the race.
I heard my mom's voice and the cheers from my fellow athletes from Les Sardines Club throughout the race. It took me 13 hours and 54 minutes, but I achieved my secondary goal of finishing in less than 14 hours. The main goal was to complete the marathon in less than 4 hours, and although I did it in 4 hours and 10 minutes, my friends called it "the comeback" because my coach said it was an impressive marathon.
I finished feeling dizzy and dehydrated, but my triathlete friends assured me it was normal. They told me to rest a bit in the medical tent. That's how I ended the most anticipated day of 2023 and the most wonderful day of my life so far!
My mom was a huge support before, during, and after the race. Seeing her along the course gave me energy and made me proud. Friends and other members of Les Sardines Club were there at different points along the 231-kilometer race. Without them, no one could finish a race like this. The medal I earned belongs to them too."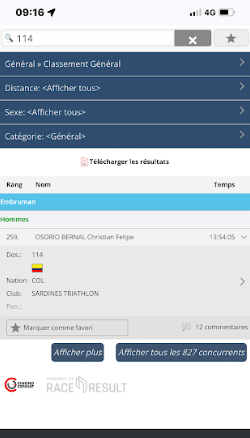 Teclib' is thrilled to sponsor and support Christian in his athletic journey. We believe in the values of determination, perseverance, and pushing boundaries, which Christian exemplifies through his participation in the Embrunman race. We are proud to stand behind him as he embodies these athletic ideals.