We are happy to announce our new Silver partner in Poland: Hawatel.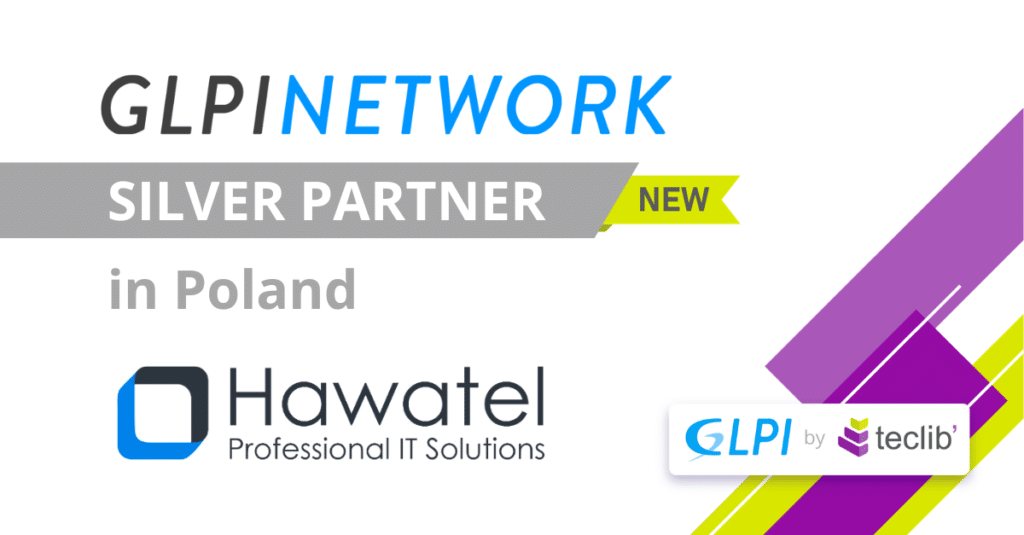 Hawatel, a company with a deeply rooted passion for technology, has been providing innovative solutions in IT infrastructure, programming, and consulting services for years. Specializing in comprehensive IT services, our team of experts is engaged in developing and implementing bespoke and efficient technological solutions to assist clients in achieving their business objectives.
With knowledge and experience in IT Service Management (ITSM), we also offer support in the realm of best practices and provide solutions that help organizations optimize their IT service management processes. Hawatel continuously merges tradition with innovation, delivering not only proven but also avant-garde solutions. We take pride in our ability to understand and anticipate the evolving needs of the market, enabling us to deliver the right solutions on time. Our goal is not only to meet but to exceed customer expectations by providing top-tier products and services, as well as actively participating in collectively shaping the future of information technology.
Hawatel offers the following services:
Programming services;
Infrastructure management;
Consulting and outsourcing.
Website: https://bit.ly/3RYC41I
We are excited that GLPI ITSM solution is becoming more and more represented all over the world and GLPI Network (our support offer for on-premises – get your IT Infrastructure secured) subscription service will be available for more customers through our new partners.
Our large partnership network is always open for new collaborations. If you are interested in representing one of our products in your country, get in touch with us: https://glpi-project.org/contact_us/
Being a partner means:
Having an a direct access to the Teclib´s tech expertise;
Get special discounts;
Access official support,
Many other tools which will help you to gain more customers and increase reputation on the market by adding open source ITSM to your portfolio.
Discover all benefits of being a partner here: https://glpi-project.org/partners/